Here's an industry secret: looking at the strategies and campaigns that are working for other brands is one of the best to brainstorm what will work for yours. While Pinterest is often overlooked in social media marketing strategies, it actually has a diverse audience, can improve your site's SEO and it drives a significant amount of ecommerce activity.
Pinterest boasts an impressive 150 million users, 87% of which have purchased something that they have seen on the platform. Pinterest users consist of mostly women (45% women to 17% men), but 40% of new signups are actually male.
Every once in awhile, we see a campaign that really takes advantage of the benefits Pinterest has to offer. Below are three campaigns that have inspired us and might do the same for you!
Campaign 1: Mastercard – #AcceptanceMatters
It all began with NYC Pride in June of 2013, when Mastercard used a sort of play on words with "acceptance." Mastercard has been accepted everywhere for over 25 years, and they wanted to make the conversation around acceptance more dynamic by asking their customers via social media to tell them why #AcceptanceMatters.
"Our idea was straightforward and organic to the platform: Develop inspirational word art that evoked the spirit of #AcceptanceMatters and partner with some of the platform's most prolific pinners to spread the content," wrote the marketing team behind the Pinterest campaign. Mastercard kept their content simple yet aesthetically pleasing, making sure that it resonated with the already-active Pinners.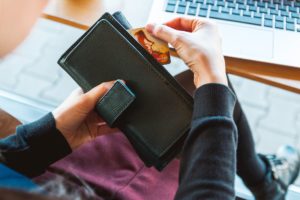 The result was incredibly successful. They had 13,000 repins in just nine weeks, and their Pinterest board gained 171 followers. The pins continued to circulate through 24 levels of repins, and 15 influencers shared their content.  People throughout the world connected with Mastercard's message of tolerance and acceptance. Not to mention, the pins were a perfect addition to the thousands of "inspiration" boards already out there!
Even if your brand is much smaller than Mastercard, you should still be able to identify a core value that will resonate with people. Remember, when Mastercard began their campaign on Pinterest, they had no followers. Influencers played a huge part in helping to spread their message throughout the site – your brand can find influencers, too!
Campaign 2: Uniqlo Hairdo
Uniqlo is a Japanese clothing company who took to the feminine appeal of Pinterest to market their fall and winter 2014 fashion line in a unique way. DIY hairstyles have always been an incredibly popular topic throughout the Pinterest world, and were also a hit with Uniqlo's target audience. With this in mind, they created 16 DIY hair tutorials and paired the end result with the clothing that they thought best fit the look.
The board gained nearly 15,000 followers by assimilating a trending topic into their content. Lovers of hair and fashion came together to follow and repin their Hairdo board. It became what their marketing agency called a "social style catalogue" and helped women think of "head-to-toe outfits."
Although Uniqlo doesn't sell hair products, they combined an aspect of Pinterest that already had high popularity with their clothing line to gain more views and repins. Staying up-to-date with Pinterest's trending topics, from DIY ideas to Star Wars, can be incredibly helpful for your business to find new content opportunities and capitalize on relevant trends. Get creative!
Campaign 3: Honey Bunches of Oats, Happy Mother's Day – The Pinterest Way!
Honey Bunches of Oats has always promoted kindness. In their Mother's Day Pinterest campaign, they continued on that path by giving Pinterest users the option to give their moms the gift of a personalized Pinterest board.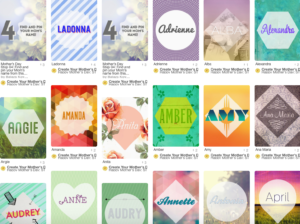 To begin, they created boards full of fun Mother's Day graphics, such as quotes, different ways to say Mom, designs, flowers and even a board of 250 popular names so that users could add Mom's name to her board! Additionally, they provided a unique service: if a user didn't see their mom's name in the board, they could send a note or email to Honey Bunches of Oats and they would create the graphic. Once users populated their own unique Mother's Day boards, they were encouraged to send the boards to their moms.
This brand created over 300 requested name pins and provided something of value to their followers. It was not overt advertising, but giving something in the spirit of a holiday.  If you have the resources to offer something digital and/or customized to your audience, you can give back to your followers in the same way. Bonus points if you can tie in a holiday relevant to your brand!
Unique Pinterest campaigns are a great way to get organic followers for your brand. Pinterest users appreciate well thought out and visually appealing content, so if you have developed an idea that will resonate with your audience and can tie in with the current trends on Pinterest, you can create a hit!
If you get stuck, or need help coming up with a creative Pinterest strategy unique to your brand, contact us! We're happy to help!
http://buzzlymedia.com/wp-content/uploads/2017/10/PinterestBuzzlyBlog__-10.jpg
739
1112
Emma
http://buzzlymedia.com/wp-content/uploads/2017/05/test_logo-01-300x138.png
Emma
2017-10-05 18:38:11
2017-10-05 20:11:36
3 Creative Pinterest Campaigns to Replicate